Revolution Chair
The Revolution Chair incorporates a unique, patented "swivel-slide" mechanism that allows easy access to the chair seat while also allowing the chair to be brought closer to the edge of the table. The chair legs, at all times, remain fixed and stable with a sturdy steel frame, waterfall polyurethane arms and commercial grade vinyl seat and back.
There is no more need to shove residetns and patients to the edge of the table as they can seat themselves without requriing assistance giving them greater independence. The Revolution Chair can support up to 120kg.
The swivel safety lock ensures that the seat pan is firmly fixed when entering and exiting the chair while the slide lever provides two setting for positioning closer to the table. Canted front legs ensure stability when the seat is extended forward.
For small-statured users it is possible to reposition the backrest via brackets.
It can be applied to dining rooms, rehabilitation facilities, disability services and in-home care.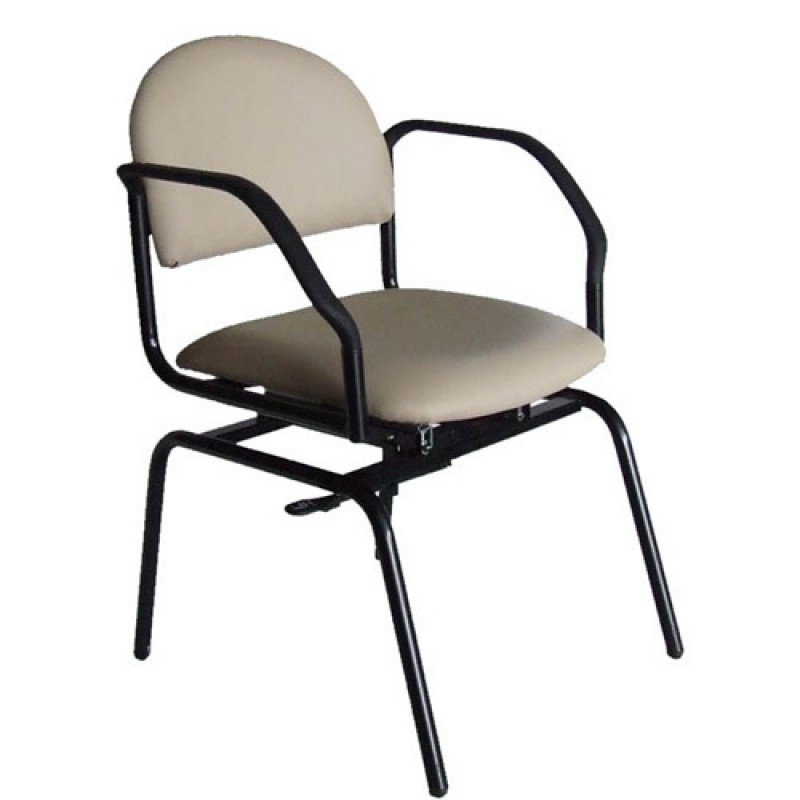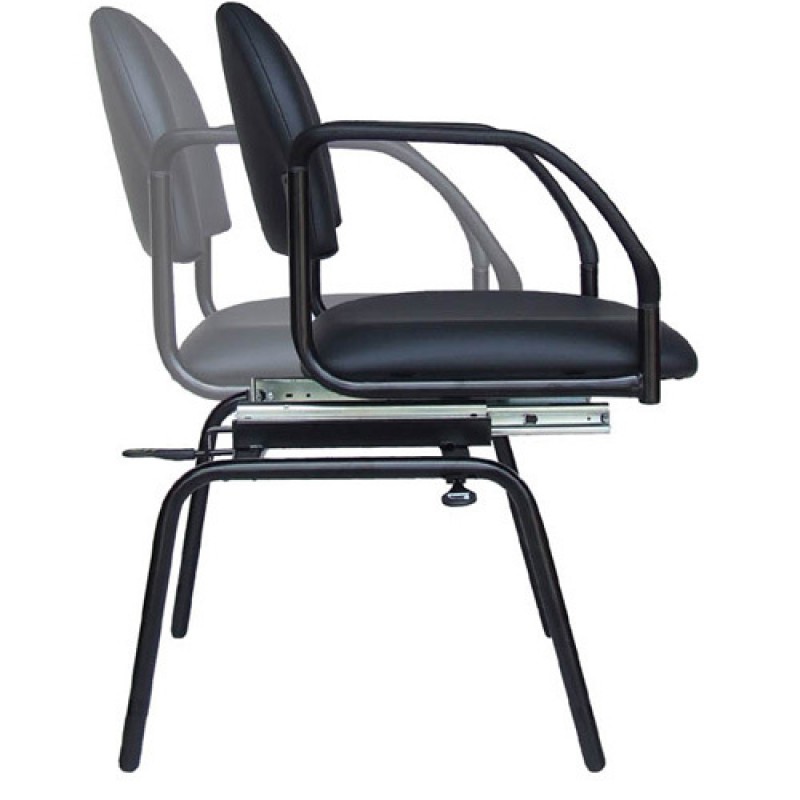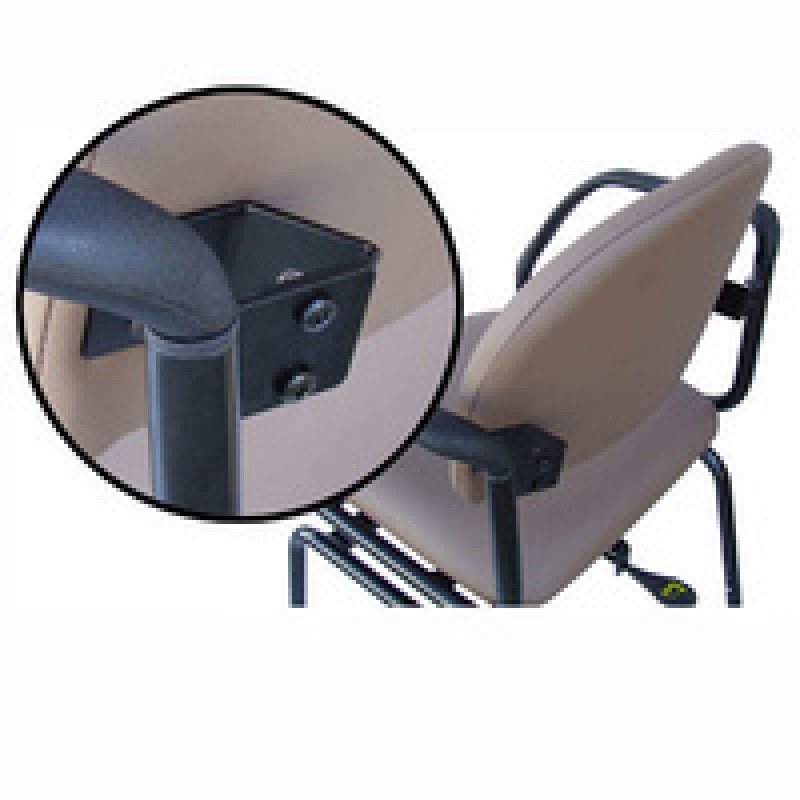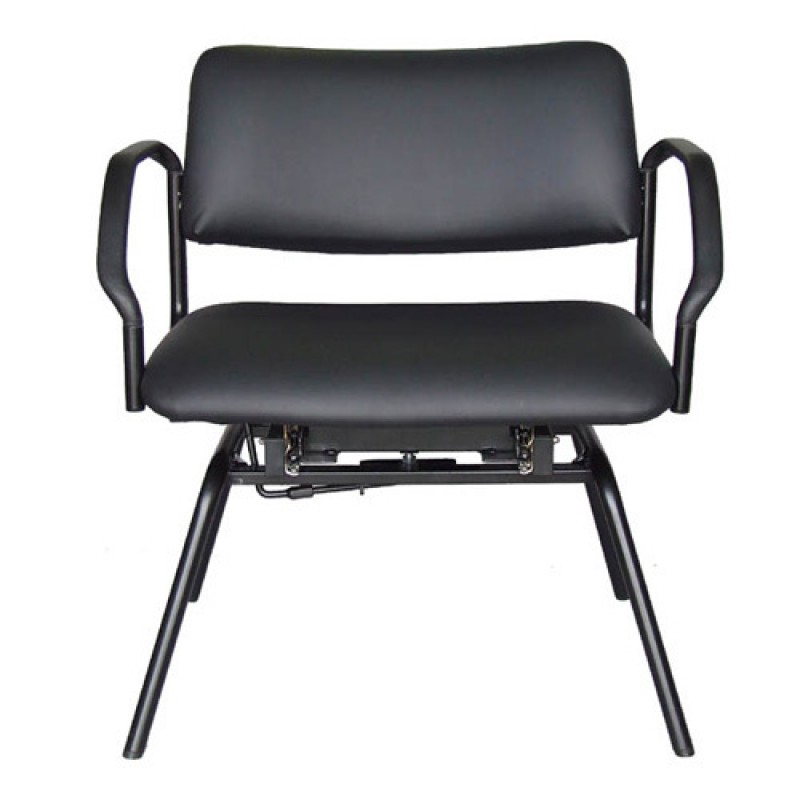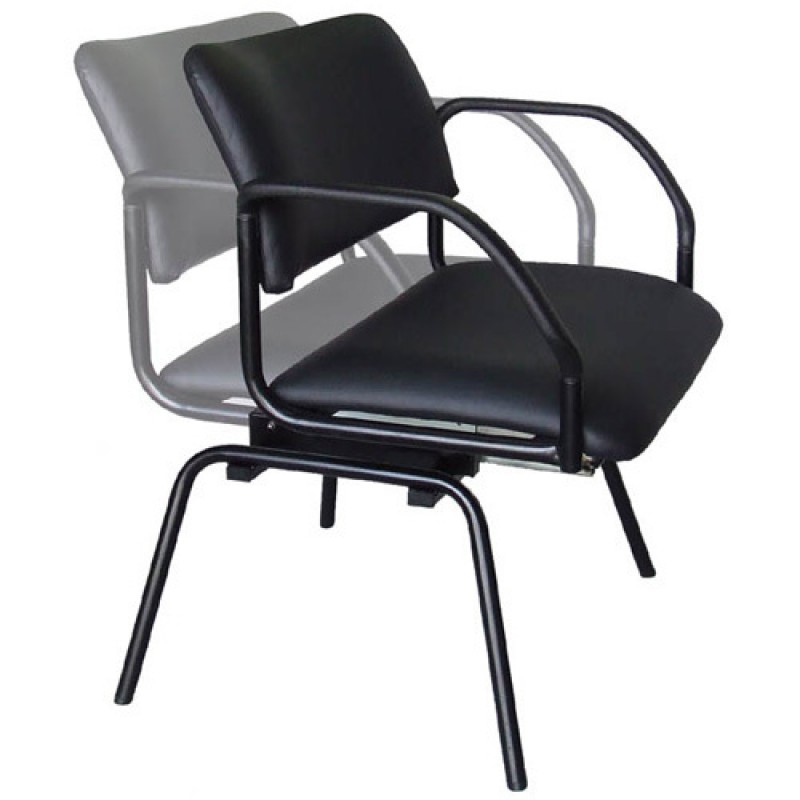 Standard Height adjustable.
Seat Height: 480mm
Seat Width: 450mm
Seat Depth: 485mm
Overall Width: 505mm
Overall Depth: 560mm
SWL: 120kg
Bariatric Height adjustable.
Seat Width: 660mm
Seat Depth: 450mm
Overall Width: 790mm
Overall Depth: 570mm
Overall Height: 850mm
SWL: 250kg