Econ 800
The new multi-adjustable ECON 800 is a quality, lightweight manual wheelchair.
With swing-away and detachable footrest's the calf length can be adjusted to fit your body perfectly. Combine that with its flip-back armrest for easy access to desks as well as easy side transfers and you will notice the added convenience in your life.
It's KARMA's multifunctional quality wheelchair at a most affordable price.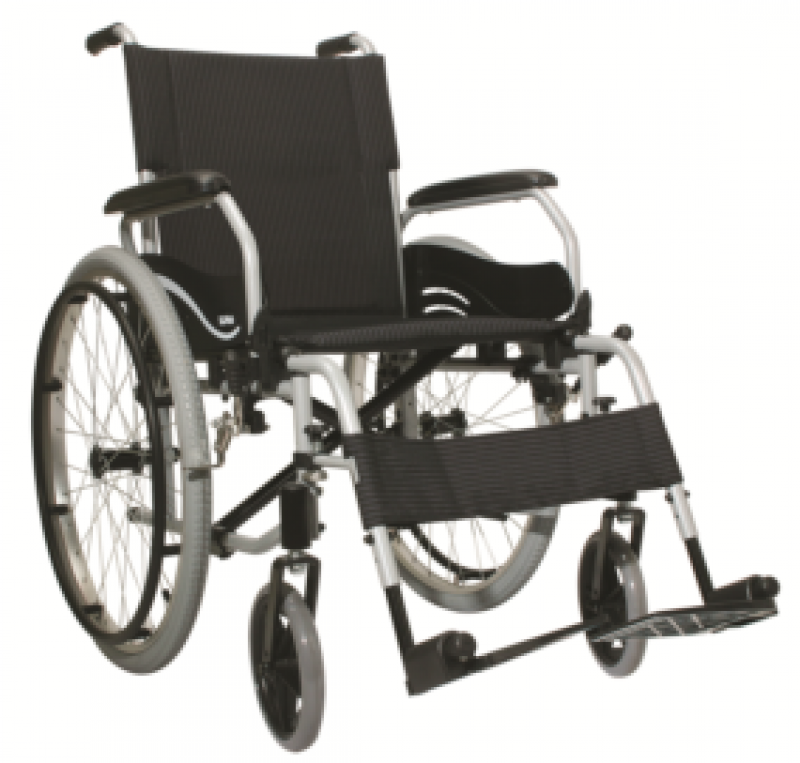 | | | |
| --- | --- | --- |
| Sizes | 41cm x 43cm (16"x17") | 46cm x 43cm (18"x17") |
| Total Width | 59cm | 64cm |
| Total Length | 111cm | 111cm |
| Width (folded) | 32cm | 32cm |
| Armrest Height | 23cm | 23cm |
| Seat Height | 48cm | 48cm |
| Backrest Height | 43cm | 43cm |
| Total Height | 94cm | 94cm |
| Product Weight | 14.6kg | 14.9kg |
| Maximum User Weight | 115kg | 115kg |